Does your posture cause you neck pain?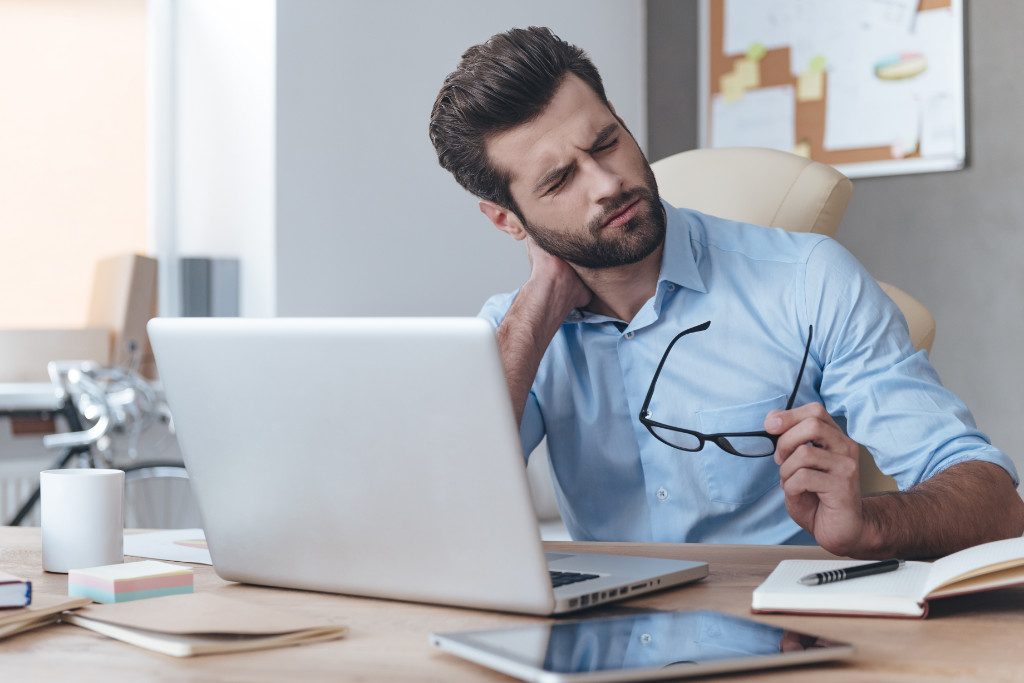 Posture is simply the way we hold ourselves when sitting, standing or lying down.  "Poor" posture puts stress on muscles, joints and ligaments. Over time this will lead to a gradual deterioration leading to muscle weakness, cause neck pain and pain in the back area. "Good" posture will allow us to make any movement we like without causing our body strain or damage.
Ways to improve your seated posture:
Change your position regularly. This will minimise any problems from being in one position for too long. (For example, take regular breaks to stretch and walk if you have been sitting for a long period of time)
Ensure that the furniture that you're sitting on (desk, car, sofa, etc) is comfortable and supports your spire well.
Avoid stooping or slumping forward which will help the spine to remain in a neutral S shape.
Adjust the height of the seating and of your screen so you are at correct eye level. This will minimise strain on your neck, eyes and wrists.
A foot rest will keep your ankle supported. Keep your knees at the same level as your hips and your feet should be flat on the floor on a foot rest.
If there is a gap between your lower back and the chair, consider placing a small cushion to support this area.
Keep your wrists and forearms straight if you are using a keyboard.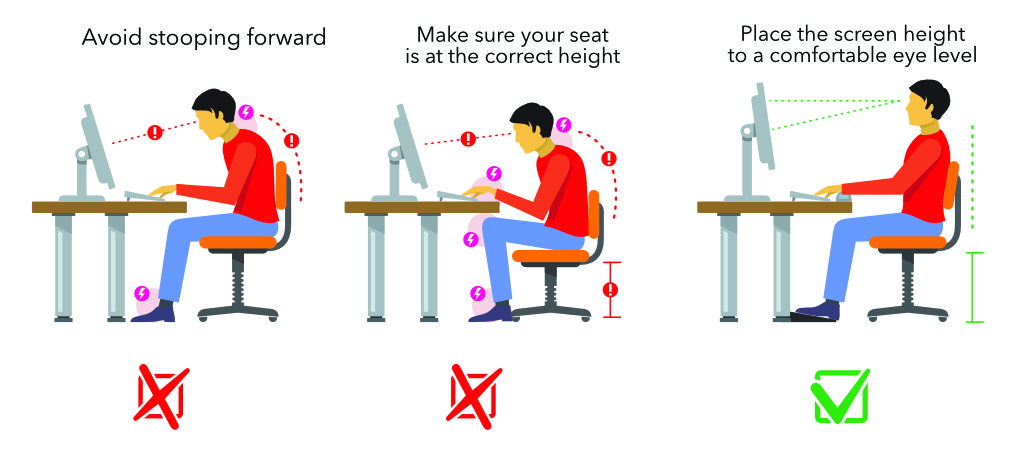 Our osteopath in Watford can help you if:
The pain or stiffness does not improve after a few days or weeks.
The pain cannot be controlled by using ordinary painkillers.
You get sudden sharp pain which you are concerned about.
If your neck pain has spread to your head or your back.
Visit our contact page to get in touch with our osteopath in Watford who can give you advice and treat the condition as required.